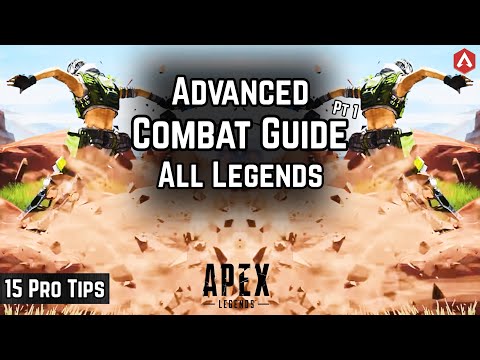 Here's 15 Pro Combat Tips that will work for ALL LEGENDS including HOW TO STOP PATHFINDERS GRAPPLE! This is hopefully Part 1 of an All Legends Tips Series leading into series 3 with an Advanced Crypto Guide coming as soon as it's possible. So be sure to smash like if you'd like more!
Twitter: https://twitter.com/LordSpinkingham
Instagram: https://www.instagram.com/_lord_spink_/
To the heroes that support the dream!
Patreon Donations: https://www.patreon.com/Lord_Spink
Support A Creator Code: : Lord-Spink
My Dad:
David Dean – https://www.youtube.com/channel/UCOwsS_8DjNUgnH4UUAAfkQg
My Sister:
ZanyJay – https://www.youtube.com/channel/UCTY3n_g7m3WIg18ddZLTmWA
Like, Subscribe & hit that Notification Button!
Subscribe for amazing Apex videos & coming soon Vlogs!
Stay tuned for more Cinematic Episodes, Tutorials & Epic Montages.
All donations go towards better equipment.
I guarantee that you will enjoy or learn something new from my videos
Thanks and have a great day.
#SpinksDetails #ProTips #AdvancedGuide