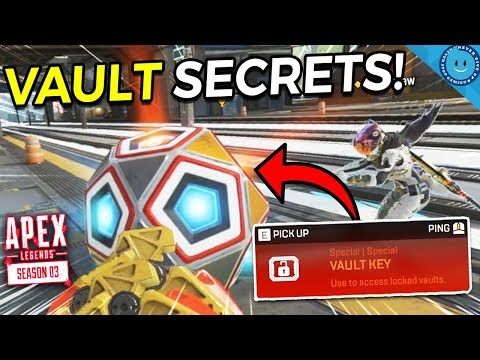 YOU WILL NOT BELIEVE HOW STRONG THIS LOOT IS! The Vaults are Open in Apex Legends, and here are the best ways to get keys, where to unlock them most easily, details on what is in them, and what to expect in Apex Legends Season 3 now that they are live! Late game and loot distribution will get better! Agree, Questions, Comments? Comment below! Subscribe & Hit the bell to get my uploads! https://bit.ly/2ejoOyw | Twitter: https://twitter.com/rayndaygaming | Follow the stream, Raynstorm! ► https://twitch.tv/raynday
#apexlegendsvault #apexseason3
Grab a free Audiobook with http://audibletrial.com/raynday – sponsored by Amazon.
Shout out to Kandyrew for playing with me! :https://www.youtube.com/user/KandyREW
Also, Cuestar! Only had one game with him, but seems like a great guy! : https://www.youtube.com/channel/UCuD71YaecVe2A1DVs3IldTA
This vault gameplay was super fun! Sorry I don't have the audio for it, but definitely wanted to highlight the gameplay with some commentary on what we learned. Sorting Factory seems to be a great way to guarantee at least ONE VAULT KEY and make your way over there. It will be a bit more contested, but it's probably faster than dropping in an area close to the vault with LESS cargo bots. Hope you all enjoy and find value in the tips shared and info we uncovered! Such a cool dynamic!
Thanks for being a part of the channel ladies and gentleman, friends and families! It means a lot, and that's why I'm committed to bringing you fun and entertaining content you can enjoy anyplace, anytime. If you have any suggestions, feel free to leave them in the comments, or just share what is on your mind. Keep growing, keep moving forward, and may the blessings of life be with you! Never Give Up, Never Stop Gaming!